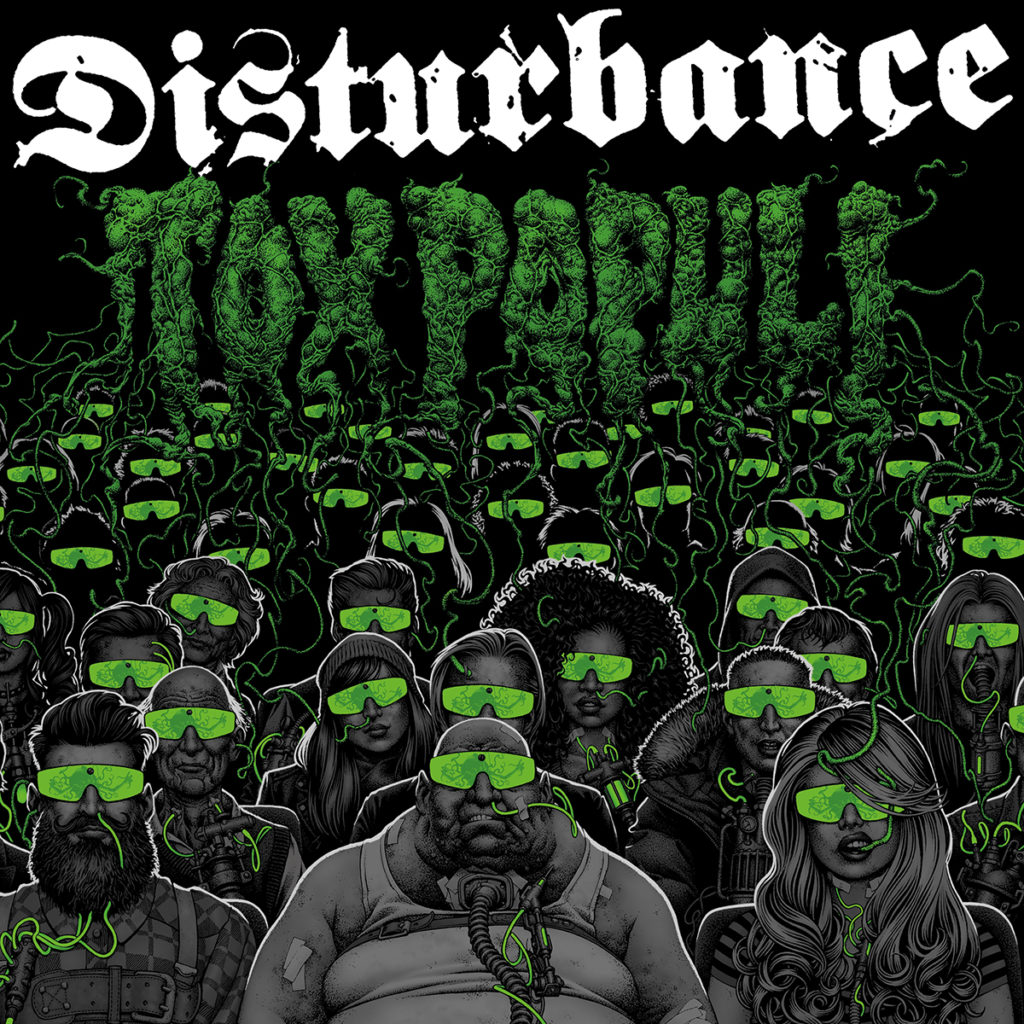 Disturbance – Tox Populi
availabe on
Punk 'n' Loud Records (Greece)
punkandloud@gmail.com (vinyl + cd)
https://www.facebook.com/punknloud/

Dirty Punk (France)
www.dirtypunk.fr (vinyl +cd)

Dead Lamb Records (Ireland)
www.deadlambrecords.com (cd)

Dirty Old Man Records (UK)
dirtyoldmanrecords.bigcartel.com (cd)

// CD and LP // 2018
Tracklist:
Tox Populi / Exhale the Peroxide / Human or Android / Youth / For You / Anvil of Hate
Commodity Conformity / The Virus / Disorder / No Worries / My Toxic Friend / The Dark / Roaches / Spirits / Tox Populi Pt.II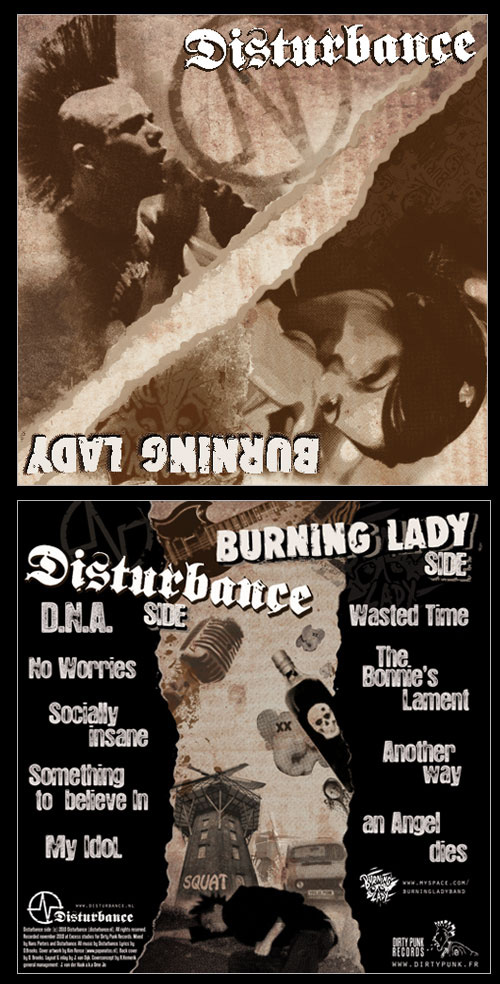 Split Disturbance / Burning Lady // LP // 2011 // 10″
Dirty Punk Records
SOLD OUT!
Disturbance
Tracklist:
D.N.A.
No Worries
Socially Insane
Something to believe in
My Idol
Burning Lady
Tracklist:
Wasted Time
The Bonnie's Lament
Another Way
An Angel Dies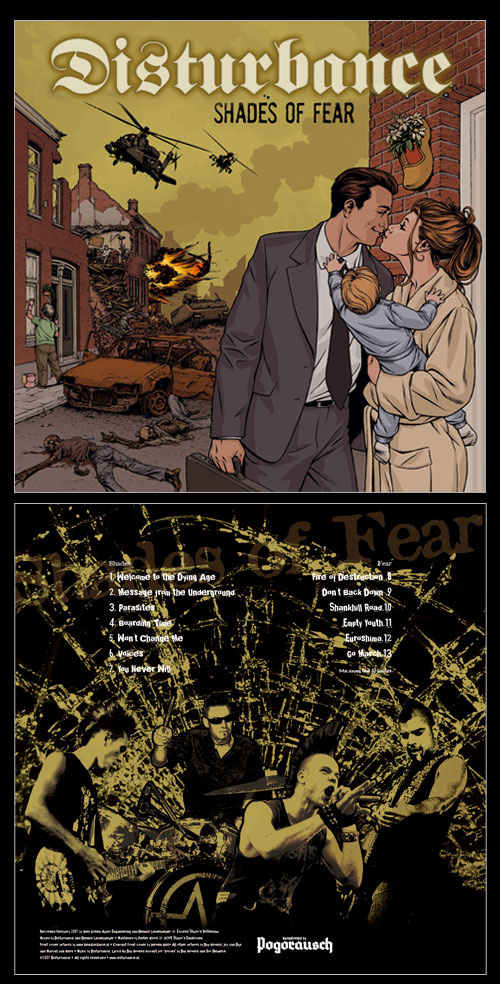 Disturbance – Shades of Fear
availabe on Dirty Punk Records
// CD and LP // 2007
Tracklist:
Welcome to the Dying age
Message from the underground
Parasites
Boarding Time
Won't Change Me Voices
You Never Will
Fire of Destruction
Don't Back Down
Shankhill Road
Empty Youth
Euroshima
Go March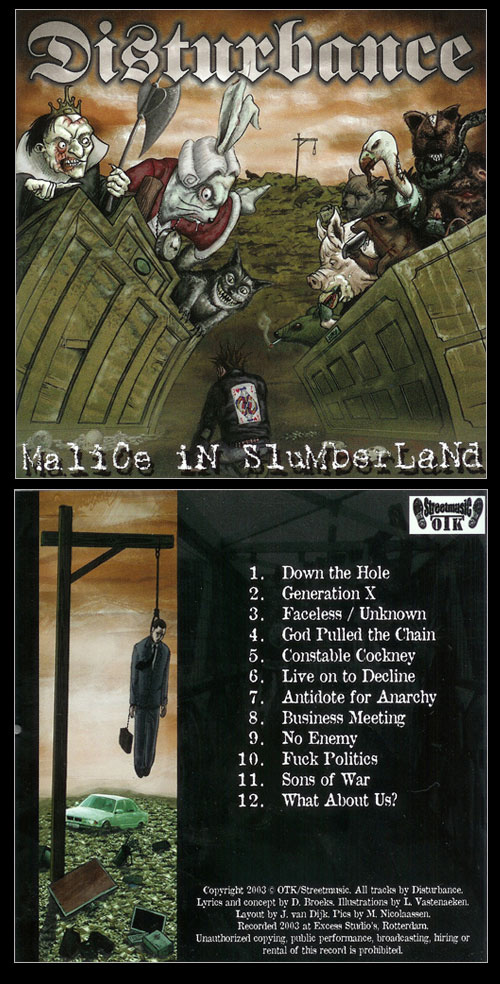 Disturbance – Malice in Slumberland
StreetMusic Berlin – SOLD OUT!
// CD and LP // 2003
Tracklist:
Down the Hole
Generation X
Faceless / Unknown
God Pulled the Chain
Constable Cockney
Live on to Decline
Antidote for Anarchy
Business Meeting
No Enemy
Fuck Politics
Sons of War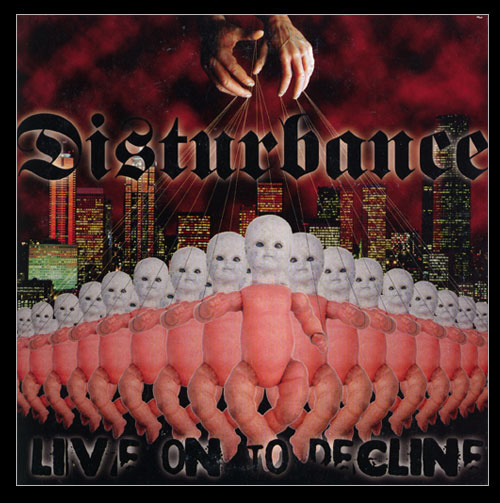 Disturbance – Live on to Decline
Tocado records – STILL AVAILABLE @ DISTURBANCE
// EP vinyl // 2001
Tracklist:
Live on decline
God pulled the chain
No enemy
Addict
Disturbance 'The First, 6 tracks of Punk.
// Demo tape // 1996
Tracklist: Revolt, waiting, CNN, Jenny jones, Funk and Disco, Stare, What about us
Compilations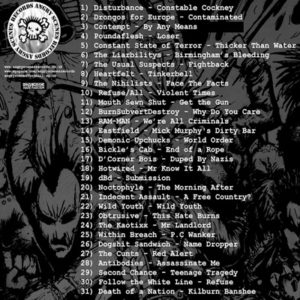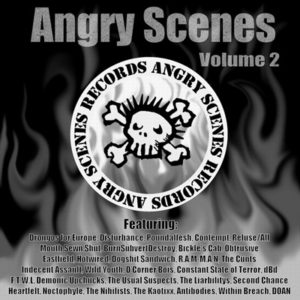 Angry Scene Records Compilation Vol. 2 // CD
Angry Scene Records
Featuring: Drongo's for europe, Contempt, Usual Suspects, Mouth Sewn Shut, Dogshit sandwich, Noctophyle, Second change. Order through ANGRY SCENE RECORDS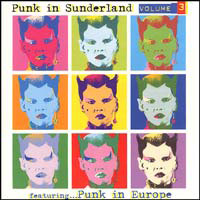 Punk in sunderland Volume 3 // CD
Punk in Europe
Stretch Records (UK)
Featuring: Red Alert, Holy Racket, 999, TheLurkers, Disturbance, Blood or Whiskey, the Jesters and more…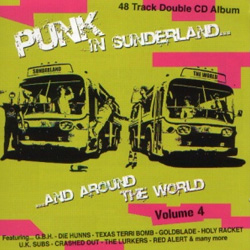 Punk in sunderland Volume 4 // CD
Punk All around the world
Stretch Records (UK)
Featuring: Holy Racket, Dead by Gun, Die Hunns, Disturbance, Goldblade, Suburban Scumbags, Dayglo Abortions, the Agitators, the Lurkers, Crashed Out, the Peacocks, Texas Terri Bomb, Guns on the Roof, Madido Respiro, Psychopunch, the Creepers, UK Subs, Swellbellys, Drongos for Europe, Unite Against Society, 3 Minute Warning, Loudmouth, Another Idea, Merdonalds, GBH, the Jesters, the Invisibles, Seize the Day, Red Alert, Rule 303, die Nakse Bananen, Des-Kontrol, Billy Riot and the Violent Fuckwits, Dogs on Sail, Bastard Squat, Outlaw, Church of Confidence, the Rebel Asshole, Eastfield, 1977, 2 Fatties and the Bloody Beerbois, Pub Allstars, Urban Cranx, Red London, Mouthguard, Revenge of the Pyschotronic Man, Fucking Virgins and Blok 1A.
Beer Bois United // CD and LP //
Neuro Empire Records (Russia)
Featuring: Haggis, 7TEEN, Disturbance, Nuts and Bolts, Volxsturm, Klasse Kriminale and more.
Order through THE PAUKI
PunkShit Volume 3
PunkShit Records (UK)
Disturbance, Runnin Riot, Perkele, Close Combat, Snap Her, Disturbance, Evil Conduct, Dogshit Sandwich, Steam Pig.
Order through DIRTY PUNK RECORDS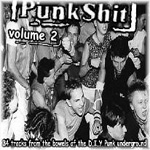 PunkShit Volume 2
PunkShit Records (UK)
80 minutes of punk/ska/hardcore/ folk featuring: Runnin Riot, Drongos For Europe, The Steam Pig, Disturbance, Greenland Whalefishers and loads more.Order through DIRTY PUNK RECORDS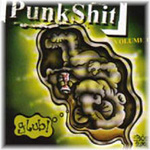 PunkShit Volume 1
PunkShit Records (UK)
Order through DIRTY PUNK RECORDS
Krusefix compilation
(Agressive Noise 014) // 2003
German compilation cd, with accompanying mag.
Disturbance, Die Boslinge, The Baboonz, Berenice beach, Sparifankal, Blackfire and live bonus tracks by Wuide Wahl, Gratla band, born bavarian and Minga Mob
Las Fronteras no nos paran // 2002
compilation cd of Dutch underground scene, only available in equador
(this was a comp for punx in equador, to get an idea what dutch underground sounds like)
Featuring: Beans, Dandare, Rebound, Die Nakse Bananen, Milkman,!Anti-gonE!, Seein Red, Disturbance, Kamikaze, Mihoen, Human Alert, SAF, Skatonomen, Betercore, Antidote
Treath records compilation // 2002
indonesian compilation tape with several bands