NEXT SHOW!!

Vrijplaats DE SAMENSCHOLING ( wich was basically a sub for DE VLOEK ) has to make way ( again ) for the scumbag yuppie plans of city The Hague. We will show our solidarity with DE SAMENSCHOLING one last time together with our friends in Human Dogfood and Asbest Boys.
FACEBOOK EVENT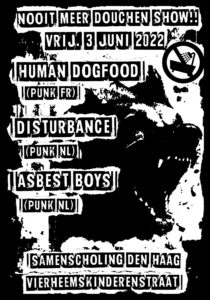 Yeah! This will be our first show since this fucking pandemic hit us with a ton of bricks. Needless to say, we are superexcited for this one. We are supported by our friends in Mullet Monster Mafia and Kezus Krijst.
Facebook Event SEE YA IN THE PIT!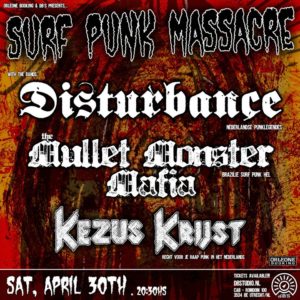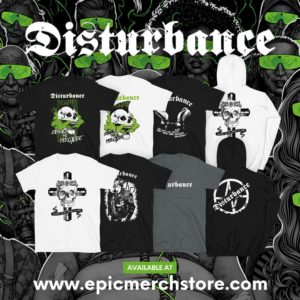 Order for flat-rate shipping costs worldwide. The shipping will be the same regardless the amount of items, so if you live in US, Australia or Japan and don't trust these 4 Disturbance chaotics to post your merch from our hometown, then this is by far the best alternative!

ALL SHOWS HAVE BEEN CANCELLED, UNTILL FURTHER NOTICE. STAY HEALTHY ❤️
TOX POPULI
The 1000 pieces limited Toxic Green Vinyl pressing is been put out in co-operation with Punk 'n' Loud Records from Greece and Dirty Punk Records from France. The CD version is next to the labels mentioned accompanied by Dirty Old Man Records from the UK and Dead Lamb Records from Ireland. Buy directly from labels with these links or email
www.dirtypunk.fr (vinly +cd)
www.deadlambrecords.com (cd)
dirtyoldmanrecords.bigcartel.com (cd)
punkandloud@gmail.com (vinyl + cd)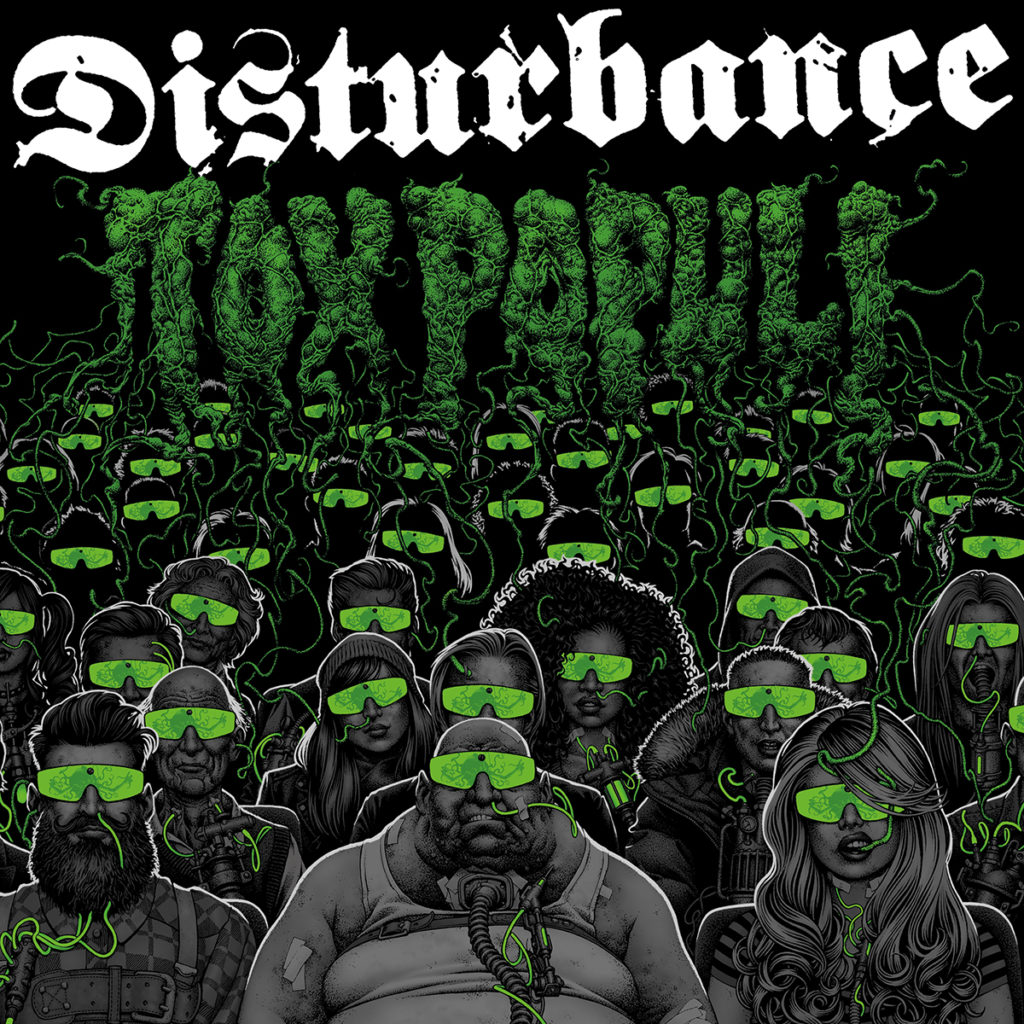 New Shirt 'Exhale the Peroxide' available at shows